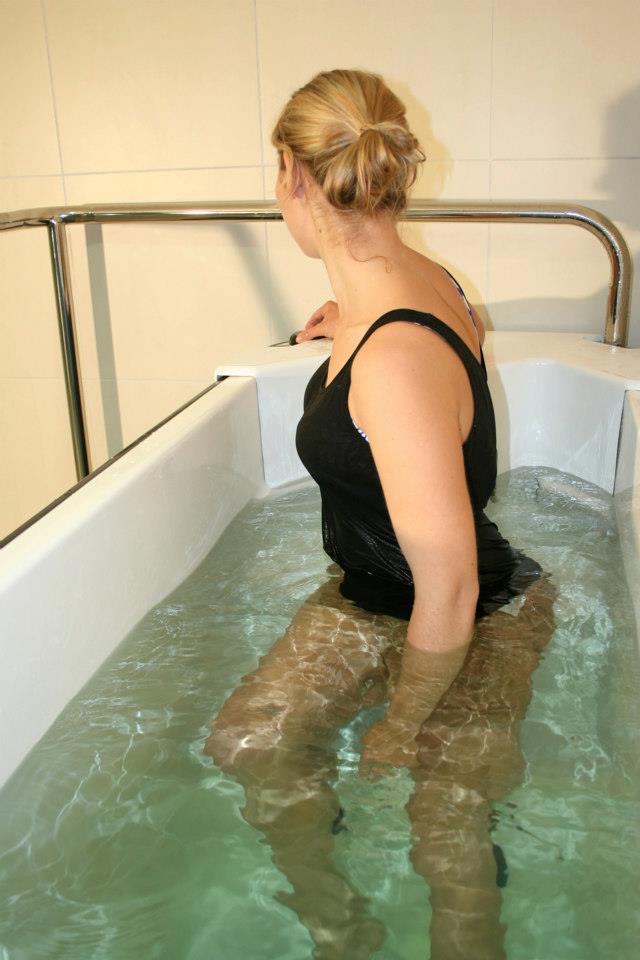 Our individual spa is available in two sizes. Our standard size is perfect for home use, fits through most doorways, and can hold 1 or 2 people at a time. The oversized version holds 3 to 4 individuals. Steps can be made for either left or right side entry, and custom colors may be available upon request.
ECB Cold Spa Standard Package - Standard Size (1-2 Person)
1345mm/53" (W) x 1640mm/65" (L) x 1200mm/47.5" (H) (including steps)
ECB Cold Spa Oversized Package - Oversized Version (3-4 Person)
1505mm/60" (W) x 1970mm/75½" (L) x 1200mm/47½" (H) (including steps)
Package Includes:
ECB Cold Spa (Standard or Oversized)
 
Chiller Unit
 
Starter pack of Salts and Chemicals needed to run the unit
Continued support from ECB
 
1 Year full Warranty
Availability - Please contact ECB for delivery times
Why choose fibreglass?...
G.R.P. (Glass Reinforced Polyester) Cold Therapy Spas are quite simply the best Spas that you can buy. G.R.P. has a better strength to weight ratio than steel, is a natural insulating material, it won't warp, shrink or rust and is virtually maintenance free.
A modern composite laminate, G.R.P. is a versatile and well proven construction material that has been in use for over 50 years in a huge variety of applications, from boatbuilding, to motor vehicles, to building materials.
GRP is an inherently dent resistant laminate, able to withstand knocks and blows that would easily permanently deform and damage a plastic, steel or aluminium Spa.
Unlike steel, GRP door panels will not rust or corrode, and are particularly suitable for areas with high concentration of water, condensation and salt where steel Spas are severely tested and often have a disappointingly brief life.
Unlike other materials, GRP structures will not shrink, swell, warp or twist and do not require the regular attention needed to ensure a metal Spa retains its good looks.
When cured, each section of the Cold Spa is a single homogenous composite panel that includes galvanised steel stiffening for strength and solidity as an integral part of its structure.
One further significant feature of GRP is its' ease of repair. Should any area of your Cold Spa become scratched or damaged, GRP, more than any other material used in Cold Spa construction, is easily and effectively restored leaving a repair that would pass the closest inspection.
GRP is probably the ultimate material from which to manufacture a Therapy Spa.