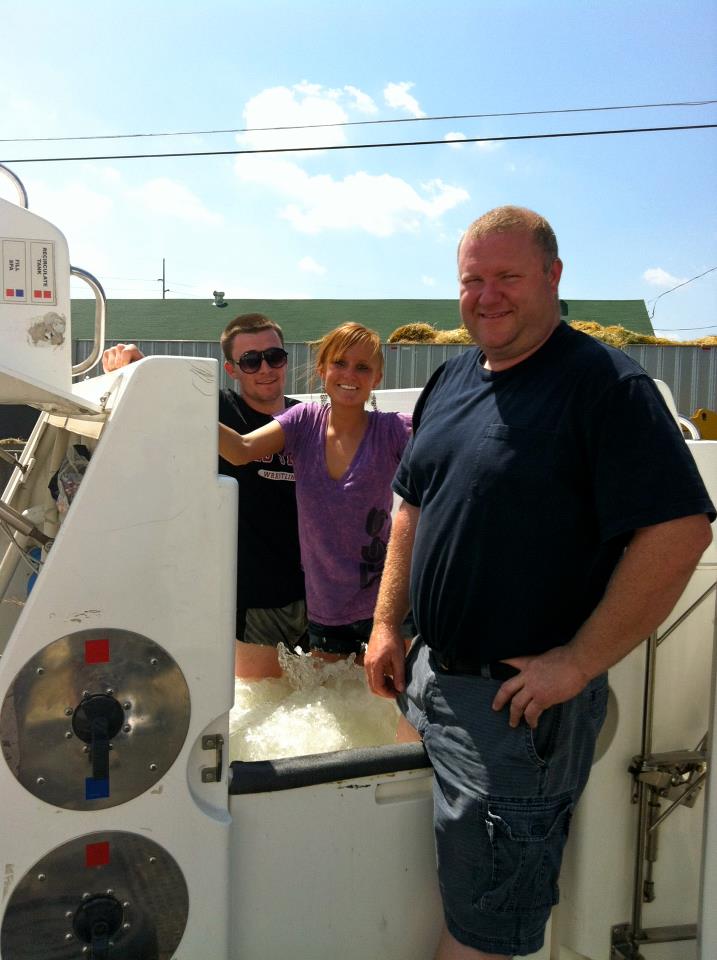 The Football Association
"Wanting more than just a product, we assessed a number of suppliers in the market. With their attention to detail and research ethos, we took the decision to install the ECB Cold Spa at both Wembley and St Georges Park as it best suited our recovery needs. We are happy to join a growing number of Premier league clubs who have done the same."

~Gary Lewin, The FA
Event Rider treated in Spa after fall
"I came off my horse and crushed my leg between him and a fence! I have been putting my horses through the equine spa for months so thought I would give it a go on my leg! The immediate pain relief and reduction in swelling was pretty instant, I really think the recovery time was greatly reduced because of the spa... and I can confirm that ECB Spas are very very cold!"
~Mike Jackson, a Professional Event Rider based in Gloucestershire
Northampton Saints Rugby
"The ECB Spa is now a vital integral part of our training and recovery process. The players definitely feel it helps after intense training sessions."
~Tim Exeter, Coaching Staff for Northampton Saints Rugby Club
Jockey rehabs in Spa after surgery
Jockey Ollie Garner in the ECB Team Spa after his surgeon recommended a course of cold salt hydrotherapy. Ollie sustained a lateral tibia plateau fracture and menicus tear which was treated with key-hole.
Gloucester & England Rugby players, Olly Morgan & Matt Cox using the ECB Cold spa after training
"ECB provides guaranteed cold temperature and when I get out I feel far more refreshed than with a normal ice bath"
~Olly Morgan
ECB Mobile Spa at Brathay Marathon
"The Brathay Trust 10 in 10 marathon is where 15 runners complete 10 marathons in 10 days! All of our top runners ask for the ice bath each year. Without it I think some would struggle to complete the full 10 marathons".
~Director of the Brathay Trust 10 in 10 Marathon
Injured Dressage Rider cured by ECB Cold Spa in time for competition
"I dipped my left leg into the water for ten minutes, once a day for four days. On the first day, I arrived on two crutches with my leg in a splint. Each day I noticed significant improvement. By day five I was back at work full time, riding horses, with no pain. I cancelled my hospital appointment for that week. I have not felt any pain or twinges in my knee since."
~Caroline Princz, Dressage Rider
Irish Boxing Champ recovers in Spa
"Me in the ice bath at BodyCryo Plus recovering (in pain haha). Great for any athletes aches or pains."
~Conrad Cummings, Professional Boxer
Professional Rugby Player Niall Ronan
"It's highly recommended not only for recovery of injuries but also to be used to freshen up the legs."
~Niall Ronan, Munster Rugby Player, Ireland
Dr. Travis Stork tries cryotherapy
"When you work out it tears fibers which helps build muscle. The ice bath constricts blood vessels so it decreases some of the metabolic activity after working out. It reduces swelling, tissue breakdown and it reduces pain. It is more effective and a lot colder than an ice pack."
~Dr. Travis Stork of the CBS TV Show "The Doctors" on using cryotherapy
Treating Plantar Fasciitis
"So happy my feet don't hurt anymore but this water is COLD, I mean REALLY COLD!"
~Lisa Osborne, ECB Spa owner at Delta Downs using her horse spa to treat Plantar Fasciitis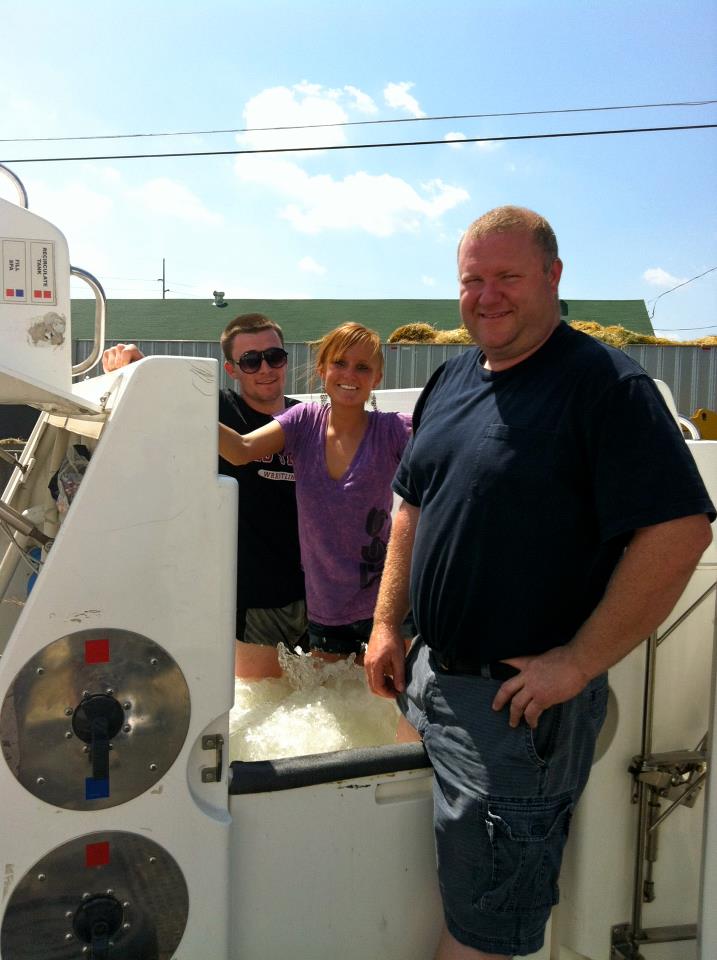 Trying out the Spa at Churchill Downs
"It works... we tried it ourselves!"
~Adriane Scherer, Spa Operator at Churchill Downs
Welsh International Rugby Team
"During tournaments we use the ECB Cold Spa. It is used as an integral part of our training and recovery program. It is difficult to quantify the benefits the system provides but the facts are that the players request to use it on a more regular basis as the tournaments progress. They feel it decreases the soreness and fatigue they feel post-game and training. It is a convenient system to use, easy to operate and maintain (especially in comparison to filling baths with bags of ice!) and offers a high degree of control in terms of the temperature of operation, the depth to which players require submersion and degree of agitation of the water. The spa has become a vital part of our preparation which we intend to use as part of our on-going preparation."
~Mark Bennett BSc Hons, Former National Conditioning Coach for the Welsh International Rugby Team
Aston Villa Football (Soccer)
"As a fitness coach my role is to find as many ways as possible to 'get the edge' over our opponents. Using ice baths are certainly not new, but without doubt we believe strongly that ECB Cold Spa offer probably the best product for this type of session."
~Jim Henry, First Team Head of Strength & Conditioning, Aston Villa FC
Prime Human Performance
"We cater for a number of sports disciplines at Prime HP and the ECB ColdSpa is ideally suited to the various recovery modalities we use from individual athletes to team sports. We are also proud to be the first in the country to have a dedicated recovery bath area and of all the solutions we explored ColdSpa best met our needs."
~Dr Craig Roberts - Prime Human Performance / Springbok Team Physician
All Ireland Hurling Medalist
"I've been using the Cold Spa for recovery and prevention of injuries with huge success...it's brilliant!"
— Brian Calvery, All Ireland BU21 Hurling Medalist, Ireland